In Memory
Robert "Bink" Huffman VIEW PROFILE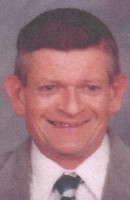 July 22, 1944 - February 23, 2013
Robert William Huffman "Bink", 68, of Tiffin, passed away at 3:25 a.m. Saturday, Feb. 23, 2013, at his home.
Robert was born in Tiffin, July 22, 1944, to the late Paul William Sr. and Naomi Louise (McCoy) Huffman.
Surviving Robert are his wife Lois; a daughter, Brett E. (James) Harrison of Fostoria; and a son, Chad E. (Jennifer Steinmetz) Huffman of South Lyon, Mich. Also surviving are siblings, Mrs. Barbara (Howard) Flood of Bloomville, Mrs. Sheri (Rick) Swavel of Upper Sandusky, Mrs. Glenna Cantrell of Fostoria, Terry A. Huffman, Mark A. (Regina) Huffman, both of Tiffin, Dennis W. (Jennifer) of Minn., Lee R. Huffman of Hemet, Calif., Lynn T. Huffman of Tiffin, Paul W. (Sandra) Huffman Jr. of Tiffin, Timothy L. (Chris) Huffman of Bloomville.
Robert was preceded in death by his parents; and a brother Michael A. Huffman.
Robert graduated from Tiffin Columbian High School in 1962. After graduation from high school, Robert served in the United States Army as a radio mechanic in Co. B Armor 7th division from 1965-1967.
Robert worked at Tiffin General Electric Plant for 19 years and at the Tiffin National Machinery Plant for 14 years. Robert enjoyed being assistant coach for the National Machinery little league baseball team for his son's team. He then went on to serve several positions on the Babe Ruth city baseball league from the team manager, assistant coach, also serving as vice president on the board of directors from years 1995-2001. In 1999, he helped take the team to the All-Stars tournament.
Robert loved his children and family very much. After his parents passed in 1967 Robert raised his seven brothers before marrying his wife Lois. Robert and Lois (Shoemaker) Huffman married on Aug. 2, 1969, at the Gibsonburg Evangelical United Brethren Church by the Rev. Charles L. Miller.
Robert was an avid "Indians" baseball fan and active with the Tiffin City Church Dart-ball team.
Visitation for family and friends will be from 4-7 p.m. on Tuesday (2/26/2013), at the Engle-Shook Funeral Home and Crematory in Tiffin. There will also be a celebration of Robert's life on Wednesday, at 12 p.m., at the Trinity United Church of Christ with a lunch being provided. There will be a private family burial held at Fairmont cemetery at a later date with military honor's being rendered by the United Veterans Council.
Memorial contributions may be made to Heartland Hospice of Fremont, the Trinity United Church of Christ or to the charity of the donor's choice.
Click here to see Robert "Bink"'s last Profile entry.