In Memory
Robert Davis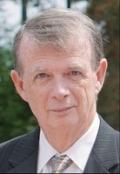 Robert Howard Davis




March 2, 1944 - January 20, 2014



Resident of Watsonville
Robert (Bob) Davis, 69, of Watsonville died unexpectedly Monday. He was born to the late Margot Howard and Robert Bernard Davis, March 2, 1944, in Holyoke, MA where his father was stationed in the US Army. Because his father was an English professor, Bob spent the remainder of his childhood in towns with small liberal arts colleges in Pennsylvania, Ohio and Iowa. He graduated from Columbian High School in Tiffin, Ohio in 1962; Occidental College in 1966; and the University of Southern California School of Dentistry in 1970, where he met his future wife, Caroline Malmgren.
In 1972, Bob and Caroline moved to Watsonville where he practiced dentistry for 34 years. He had a unique talent for turning a patient into a friend. He also took great pleasure as a teacher of dentistry in helping both other dentists and assistants to improve their skills.
The Pajaro Valley and his ranch provided the perfect setting for Bob to be: a 4-H leader, Santa Cruz County Fair supporter and a youth basketball and baseball coach. Bob found a lot of enjoyment in woodworking, fishing and fence mending, as well as in being an avid San Francisco 49ers and Giants fan. Bob was well known by both family and friends as an enthusiastic storyteller.
He is survived by his wife of 42 years, Caroline, his three daughters: Heather (Raymond) Desrocher of Naples, FL; Autumn (Chris) Moran of Marblehead, MA; Lauren (Justin) Taylor of Aptos, CA; and a son, Brian Davis. He is also survived by five grandchildren; and his brother, Charlie Davis of Burlingame, CA.
The family asks, that in lieu of flowers, donations be made to the Watsonville YMCA, the Salsipuedes Little League, or the Watsonville High School Athletic Department. A memorial will be held this coming summer.
- See more at: http://www.legacy.com/obituaries/santacruzsentinel/obituary.aspx?pid=169264036#sthash.zaOKxeSH.dpuf