In Memory
Keith Lupton VIEW PROFILE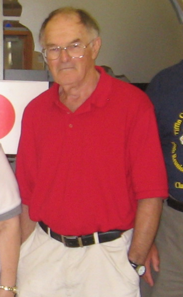 Keith Lupton
Dec 10, 1943 - Dec 14, 2014
Keith Lupton, 71, of Upper Sandusky, died at 9:55 p.m. Sunday, Dec 14, 2014 at Wyandot County Skilled Nursing and Rehabilitation Center.
He was born Dec 10, 1943 near Belleville , Michigan to the late Laurence Gerald and Beulah Llavon (Burns) Lupton.
He is survived by his wife Maureen (Cramer) Lupton, two sons, Kurt and Kent of North Carolina, two sisters, Lois L. (Paul) Fey and Judy K. (Richard) Wall and two brothers, David E. (Maria) and Jerry R.
He graduated from Tiffin Columbian High School in 1962 and Cleveland State University. He was a construction engineer with the Ohio Department of Transportation for 35 years, retiring in 1997.
He liked walking and being with friends and family who enjoyed his quirky sense of humor. He will be sadly missed.
No visitation or service was held.
(Picture from 50th Reunion, August 5, 2012)
Click here to see Keith's last Profile entry.