In Memory
Nelson Mathias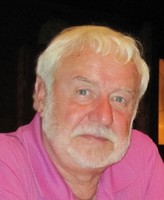 Nelson Harrison Mathias Jr.

May 1, 1944 - April 8, 2016

Nelson Harrison Mathias Jr., 71, of Warsaw, Indiana, passed away Friday, April 8, 2016, at 9:42 p.m. at his residence.

He was born May 1, 1944, in Tiffin to Nelson Harrison and Marie (Culver) Mathias Sr. He was united in marriage to Beverly Ewing Oct. 17, 1992 in Warsaw, Indiana.

He faithfully served his country in the United States Air Force from 1962 to 1966 in the 25th Air Police Squadron. He was stationed in France and attained the rank of E-4, Senior Airman. A 25-year resident of Warsaw, he was a tool and die engineer for The Dalton Foundries with a total of 25 years of service, retiring in 2006. He was a member of Warsaw Community Church and North Webster American Legion Post 253.

He is survived by his loving family, including his wife Beverly Mathias of Warsaw, Indiana; six children, Lisa Collins of Warsaw, Dustin Mathias of Tiffin, Andrew (Angie) Mathias of Melmore, Corey (companion Gracie) Mathias of New Mexico, Gregory (Crystal) Mathias of Bloomville, and Renee (companion Robert) Mathias of New Riegel; one brother, Edgar (Elizabeth) Mathias of Stevensville, Maryland; three sisters, Victoria Leahy of North Carolina, Anne (Lee) Martin of Tiffin\ and Kimberly Howard of Findlay; and 12 grandchildren. His parents preceded him in death.

His funeral will begin at noon Tuesday, April 12, 2016, at McHatton-Sadler Funeral Chapel, Warsaw. Pastor Denny Wilson of the Warsaw Community Church will officiate the services. Interment will be at Lakeview Cemetery, Silver Lake, Indiana, with military honors rendered by North Webster American Legion Post 253 and the Army Military Funeral Honor Guard.

Visitation hours are scheduled from 10 a.m.-12 p.m. Tuesday at the Funeral Chapel.

Memorial contributions may be made to Warsaw Community Church, 1855 S. County Farm Road, Warsaw, Indiana 46580.

To sign the guest register or leave condolences electronically, go to www.mchattonsadlerfuneralchapels.com.